What up Sounthern Californias! How sad is it that we haven't had a zombie apocalypse yet? This is extremely crossposted so forgive me for that but here's what's happening:

What: L.A. ZombieWalk 2006
When: Saturday, October 7th at 6:00 PM
Where: Starting at Hollywood/Vine, we'll head West down Hollywood, South down Highland, then West down Sunset until our poor undead dogs start barking.
What to wear: Plenty of blood, pale makeup, scars and wounds, funeral suits, scrubs, work or school uniforms if you've got one and can wash it without too much trouble, bridal gowns, clubwear, pajamas - we need zombies from all lurches of life!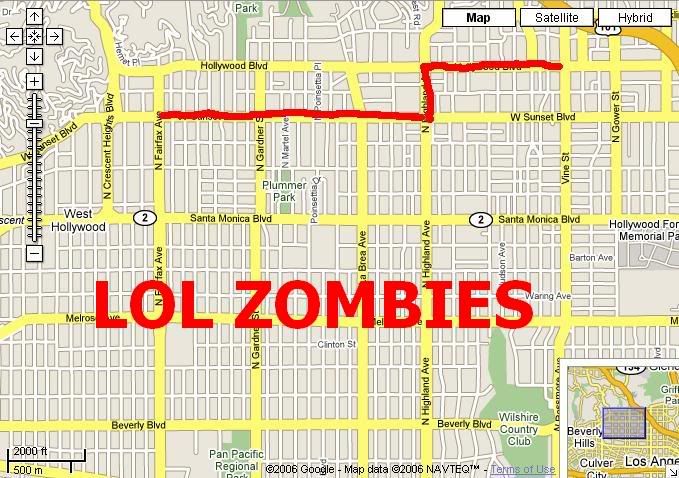 That's a heck of a lurch but my motto is if it sucks we can leave. I figure afterwards I'll get dinner and drinks on the Strip somewhere, anyone's welcome to come along.

Sound good? Now spread the word! And join
la_apocalypse for discussion and updates! Also!